Buy and Sell YellowCryptoCoin Near You
Loren ipsum dolor sit amet consectetur dolor bla ipsum dolor sit amet consectetu dolor sit amet consectetur dolor bla.
Why does our platform work?
Intercambia YTC al instante
Loren ipsum dolor sit amet consectetur dolor bla ipsum dolor
Secure, Private & Confidential
All transactions are secured by our fail-safe security system.
Intercambio flexible
Permite usar diversos métodos de pago diferentes, entre ellas tu moneda local, para comprar o vender.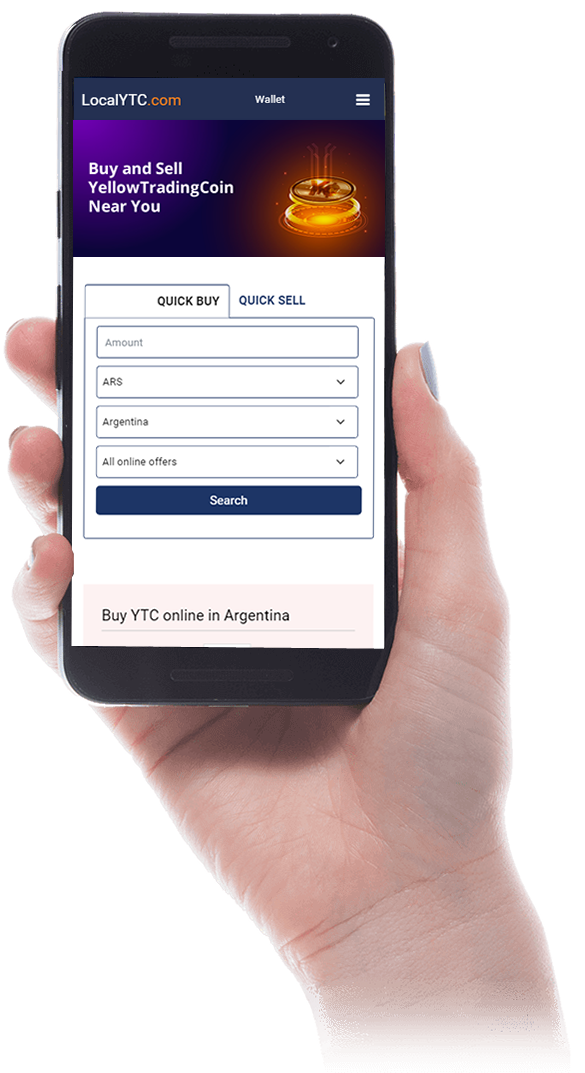 Sencillo y Rápido
Garantiza el intercambio comercial online de YTC entre particulares de todo el mundo.
Loren ipsum dolor
Loren ipsum dolor sit amet consectetur dolor bla ipsum dolor
Loren ipsum dolor
Loren ipsum dolor sit amet consectetur dolor bla ipsum dolor
Será una nueva Unidad de Negocios del City Director Program que estará disponible a partir del 1° de marzo de 2020.
Proximamente
Compras realizadas
Proximamente
Ventas realizadas
Proximamente
Brokers activos
Proximamente
YTC tranferidos
Titulo Beneficios o ventajas
Loren ipsum dolor sit amet consectetur.
Transacciones B2B-B2C
YTC será utilizado en transacciones diarias B2B y B2C dentro de las plataformas AiYellow.
Loren ipsum dolor
4,000,000 de transacciones entre empresas (B2B) dentro del Ecosistema AiYellow representan USD 900.000.000 al año.
Loren ipsun dolor
Millones de poseedores de tokens YTC esperan para invertir en el mercado.
Mercado masivo
Un mercado masivo de USD 900.000.000 versus un suministro limitado de YTC.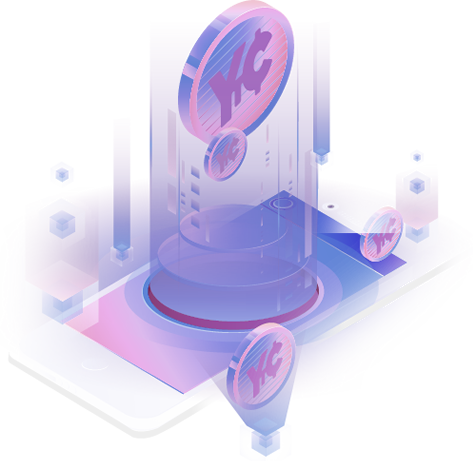 Sobre nosotros
GDC Exchange es una Unidad de Negocios del City Director Program, de Global Digital Cooperative (GDC). En su plataforma web se podrá realizar el intercambio del token comunitario Yellow Trading Coin (YTC), creado por la compañía internacional AiYellow en el año 2018 y adoptado por GDC.
El objetivo de GDC Exchange es ofrecer un mercado financiero para el intercambio de YTC de igual a igual. Para ello, reúne a especialistas en economía, finanzas, tecnología y marketing, quienes desarrollan una plataforma efectiva orientada al acompañamiento del ecosistema de negocios de GDC.
GDC Exchange ofrece, de forma segura y sencilla, un intercambio directo a través de pagos electrónicos, haciendo que el proceso sea simple, inmediato y ágil.
¿Cómo funciona?
GDC Exchange es una plataforma que ofrece a sus usuarios un servicio de intercambio de YTC de igual a igual.
Los usuarios solo deben registrarse para usar la plataforma. Allí podrán crear anuncios donde ofrezcan comprar o vender YTC. Cuando otros usuarios respondan a estos anuncios, tendrán oportunidad de completar el intercambio en línea. También es posible acordar un encuentro para canjear tokens por dinero en efectivo.
Para que un usuario venda YTC, debe almacenar sus tokens en la billetera web GDC Exchange perteneciente a su cuenta, desde donde podrá transferirlos a otro usuario, una vez que haya confirmado el pago.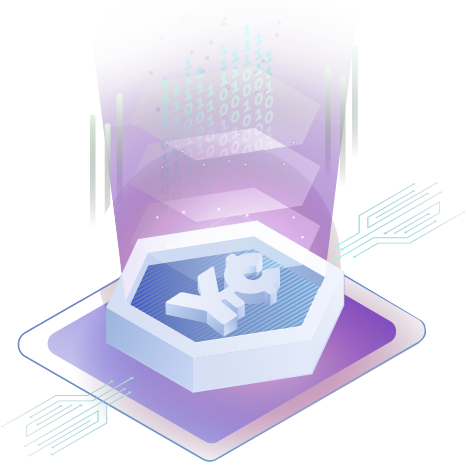 Últimos personas registradas
Sistema De Automaçao Eco-Nomiza
belo horizonte, brazil
Snail It
bloemfontein, south africa
Purificadores Mundo Ozono Cali
cali, colombia
Think Organic
ahmedabad, india
Sose Suryan Organic Sustainable & Ethical
ahmedabad, india
Ayuda Organics
ahmedabad, india
Kandoi Bhogilal Mulchand
ahmedabad, india
Bikanervala, Prahladnagar
ahmedabad, india
Gwalia Sweets, Prahladnagar
ahmedabad, india
Java
ahmedabad, india
Yoga Cafe
ahmedabad, india
Starbucks Coffee
ahmedabad, india
The London Shakes And Cafe
ahmedabad, india
Shreem Multispeciality Dental Clinic
ahmedabad, india
Cafe Creamoholic
ahmedabad, india
Coffee Tree Bistro
ahmedabad, india
Freezeland
ahmedabad, india
Variet
ahmedabad, india
Blue Bottle Cafe
ahmedabad, india
Silenciadores La Sultana Cali
cali, colombia
La evolución de GDC Exchange
Comienzo, presente y futuro
COMIENZO
Creación del directorio
Febrero, 2013
Comenzamos a observar la gran masificación e influencia mundial de las redes sociales, y decidimos crear un producto con un perfil único, que incluyera solo información de perfiles de redes sociales. Un espacio gratuito, que otorgara premios e incentivos a sus participantes, con un componente de expansión viral: amigos invitando amigos.
Nuevamente el lema 'la innovación está en nuestro ADN' cobraba fuerza.
PRESENTE
Asignación de fondos para ONGs
2016 a 2018
Con más de un millón de registros confirmados y verificados, las GDC White Pages encuentran su objetivo fundamental: recaudar fondos para ayudar a quienes lo necesiten.
Basándonos en la plataforma desarrollada, creamos ClickToHelp y AuctionsToHelp, programas totalmente innovadores destinados a ayudar a para personas en situación de vulnerabilidad u ONGs.
A medida que vimos los primeros resultados, la motivación del equipo siguió creciendo y definimos un objetivo a la medida de nuestros deseos: lograr que AiWhitePages sea una plataforma confiable de recaudación y redistribución de recursos a nivel mundial.
FUTURO
Donaciones a cambio de publicidad
2018 a 2021
El cambio de paradigma se venía anunciando y finalmente se cumplió en Estados Unidos. La pauta publicitaria online superó ampliamente a la televisiva.
Ante esta tendencia, y siempre guiados por la necesidad y el deseo de ayudar, hemos decidido destinar una parte de nuestros ingresos publicitarios a ayuda solidaria.
Este deseo es posible, y si decides sumarte a nuestro equipo, serás bienvenido. Porque no podemos hacerlo solos, pero juntos, podemos llevar adelante esta fórmula generadora de prosperidad.
Nuestra presencia en el mundo
Cada día se suman nuevos miembros en todas partes del mundo como Directores de ciudad del City Director Program.
Conócelos dando clic en el localizador amarillo que aparece en la ubicación geográfica de tu interés.
Últimos Directores registrados
MAURICIO GOMEZ
Quimbaya, Colombia
GDC Yellow Pages
Valdemir Jose Dos Reis
Brasília, Brazil
GDC Exchange
Olga Cobos
Mataró, Spain
GDC Yellow Pages
Agência De Marketing Indexit
Aveiro, Portugal
GDC UbiZ
Armando Magalhães Faria Junior
Belém, Brazil
GDC Yellow Pages
Marco Cordoni
Milano, Italy
GDC Exchange
Geovanny Arce Sibaja
San José, Costa Rica
GDC Yellow Pages
Yenni Alarcon
Funza, Colombia
GDC UbiZ
Anibal Alves
Gondomar, Portugal
GDC Yellow Pages
Isabel Martínez Camaño
Gerona, Spain
GDC UbiZ
Gonçalo Santos
Aveiro, Portugal
GDC Yellow Pages
Gustavo Giraldo Vargas
Cúcuta, Colombia
GDC Yellow Pages
Raul Alberto Maldonado
San Salvador de Jujuy, Argentina
GDC Yellow Pages
Luz Elena Jimenez
La Mesa, Colombia
GDC Yellow Pages
Hugo Alberto Barbosa Hernàndez
Madrid, Colombia
GDC Yellow Pages
Julian David Ochica Perez
Melgar, Colombia
GDC Yellow Pages
Olga Janeth Matallana Camacho
Arbeláez, Colombia
GDC Yellow Pages
Jose Guadalupe Alvarez Andazola
Ciudad Delicias, Mexico
GDC Yellow Pages
Anyela Astrid Castillo Charry
Sibaté, Colombia
GDC Yellow Pages
Jairo Castro
Duitama, Colombia
GDC Yellow Pages