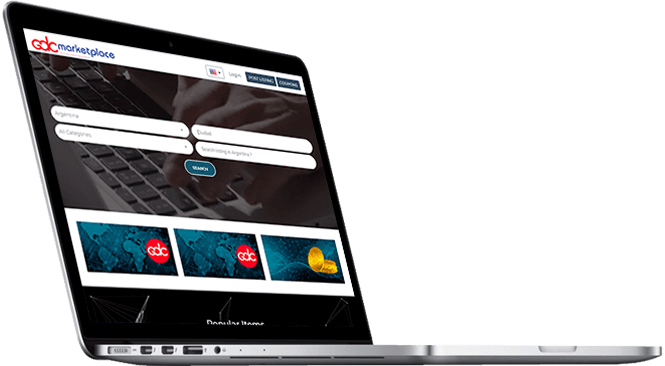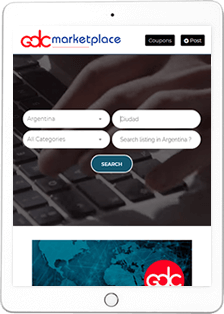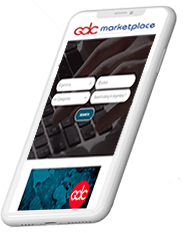 GDC Marketplace. The world's best Marketplace Online.

A complex business ecosystem that begins with more than 1,000,000 registered businesses in its business units, in almost 300 cities in 140 countries.
Why GDC Marketplace?
GDC Marketplace Online is the world's best place to buy and sell products and services on the Internet. Millions of members can sell their products, new or used, or offer services to a huge local or international community. Both individuals and businesses worldwide.
GDC Marketplace connects buyers and sellers and all transactions are done directly, securely and peer to peer, without intermediaries.
In all the Marketplace operations we use our YTC community exchange token, favouring transactions and revaluing money.
Benefits for Merchants
Opens a huge new Local City and International Market to sell your products
Merchants who sell their products on GDC Marketplace now have the advantage of offering special promotions.
Global reach
Have your own Marketplace, international brand and global reach.
Subscriptions totally free.
Being a member of GDC you can publish your articles in the Marketplace or find what you need.
Publish new or used items.
Publish what you want to buy or sell.
GDC backup
Marketplace offers services in a safe and reliable environment, connecting buyers and sellers.
100% YTC
Being able to buy and sell all products with 100 % of YTC.
Liquidation of Stock
Promotion to settle a stock of products about to expire.
Seasonal Promotion
Special out of season promotions.
Large global reach.
In addition, they can have advertising spaces distributed throughout the virtual store, with different formats and locations.
GDC Marketplace provides millions of new potential customers for the businesses in your city.
GDC Marketplace assigns Executive City Director promoters whose job is to create a Local Marketplace in each city, connecting city merchants with YTC token holders.
Assigned Executive City Directors benefit by earning a transaction fee from every buy or sell transaction made with YTC in their designated city. They also earn substantial profits from advertising sales.
Executive City Directors promote to all businesses and merchants in their City and invite them to register their business on the Marketplace. Businesses receive great exposure, and have the added benefit of accepting full or partial YTC tokens in exchange for their products.
Executive City Directors are granted an exclusive city or territory in GDC Marketplace at no cost other than an annual 300 USD website maintenance and virtual office fee.
To acquire an Executive Directorship in the GDC Marketplace, the Executive Director will pay a value of USD 300, valid for 1 year in his area for absolute exclusivity.
.
ConsumersBuyers
MerchantsSellers
About us
GDC offers a web service that provides the tools for communities to establish and manage exchange and commerce in their areas, combining conventional means of payment (credit cards, debit, transfers, among others) with others) with YTC lostTokens, through a large virtual store (e-commerce).
On our Marketplace, merchants will be able to publish their products at no cost, agreeing to receive part or all of the payment with YTC tokens.
Therefore, token holders will be tempted to exchange their YTCs on such purchase.
Latest registered advertisers
S&D Group
gela, italy
Ma Comunicaciones Tausa
tausa, colombia
La Patrona
simijaca, colombia
Que Ricura De Pan
fúquene, colombia
Ass. Estudantes Escola Agrária
santarém, portugal
Pazinno Co. Pty Ltd
springs, south africa
Laboratorio Odontologico
bucaramanga, colombia
Dani's Fruit Center Pariba
willemstad, curacao
Leram Shadeports And Carports
springs, south africa
Servicio Profesional En Alumin
quito, ecuador
Auto Cauchos Sur
quito, ecuador
Total Life Change
ciudad de panamá, panama
Immagine Donna Snc
agrigento, italy
Sr Comunicaciones
ubaté, colombia
Diario Digital
san miguel de tucumán, argentina
Tapicería De Muebles
tuluá, colombia
Asadero El Dorado G & E
fúquene, colombia
Aquanat Tienda De Mascotas
ubaté, colombia
Cda Serviautos De Occidente
chiquinquirá, colombia
Mauda "Muebles & Tapicería"
quito, ecuador
La evolución de GDC Marketplace
Beginning, present and future
BEGINNING
Launching the application

June, 2015
The idea arises by actively participating in some Baters platforms in Pattaya where we were invited to exchange with our excellent AI Yellow ads and where we exchange these for all types of merchandise, products and services such as: food in restaurants, hotel accommodations and resorts etc.
Many of the members in Thailand managed to make large volumes of exchange sales by using a scoring system to be able to rate and match products on the exchanges.
At the end of the month, they were charged a 5% commission for all sales and 5% more for all purchases on these platforms, these same were also developed in many countries and for more than 20 years but without any significant expansion.
PRESENT
The ideal moment
2019
When YTC was born, it created the necessary conditions to be the perfect means of payment for this type of exchange and with the mega-trend of the marketplace we began to work on this wonderful platform.
GDC Exchange combines the oldest way of doing business in the world with the most innovative payment method of today and of the future in a platform that everyone wants to be in marketplaces. A new business unit is born.
Today, GDC grows and advances presenting tools with values without competition in the market within the Yellow Pages by GDC environment, which promotes interaction between users and companies with actions that strengthen loyalty. In addition, through its directors, YellowPages by GDC offers comprehensive advice on the use of the tools.
THE FUTURE
To increase city directors
2020 onwards
Our desire is to participate actively and reach the numbers of users that we have achieved in AiYellow.
In a market increasingly focused on mobile cellular technology, our goal in the short term is to open as many commercial directorships as possible to strengthen the the market and disseminate its use. According to our estimates, the number of users should grow exponentially when using the Pro Database System.
Our presence globally
New members are added as City Directors globally every day in the City Director Program.
Get to know them by clicking on the yellow locator that appears in the geographic location of your interest.
Lastest Registered Directors
Nelson Gerardo Pinilla Paez
Villa de Leiva, Colombia
AiYellow
Javier Antonio Vargas Buitrago
San Salvador, El Salvador
AiYellow
Dominga Antonia Buitrago Lizcano
Valledupar, Colombia
AiYellow
Isaac Salem
Lima, Peru
Orbit Card
Carlos Alberto Gallo Restrepo
Barranquilla, Colombia
GDC UbiZ
Augusto Gerardo Vega González
San Lorenzo, Paraguay
AiYellow
Luz Marina Santos Martinez
Santiago de Cali, Colombia
MarketCoop
Hyperion Italia
Caltanissetta, Italy
AiYellow
Irving Billigue
Los Angeles, United States
GDC UbiZ
Ryvin Chatvisalphat
ชลบุรี, Thailand
Amawebs
Carlos Valera
Caracas, Venezuela
AiYellow
Corporacion Buen Dia Sac
Arequipa, Peru
AiYellow
David Espinosa Ovalle
Mosquera, Colombia
GDC Lucky Center
Avelino Dias
Barcelos, Portugal
GDC UbiZ
Rosana Matute Franka
Pampatar, Venezuela
AiYellow
Gustavo Adolfo Gómez Galvis
Medellín, Colombia
GDC UbiZ
Eliana Monasterios
Ciudad de Panamá, Panama
Amawebs
Fredy Hernan Sanchez Velasquez
Medellín, Colombia
GDC Lucky Center
Roberto Exposito Vierna
Telde, Spain
AiYellow